Lure In - Subdued - /50 Jewel Case *PRE-ORDER*
£

8.00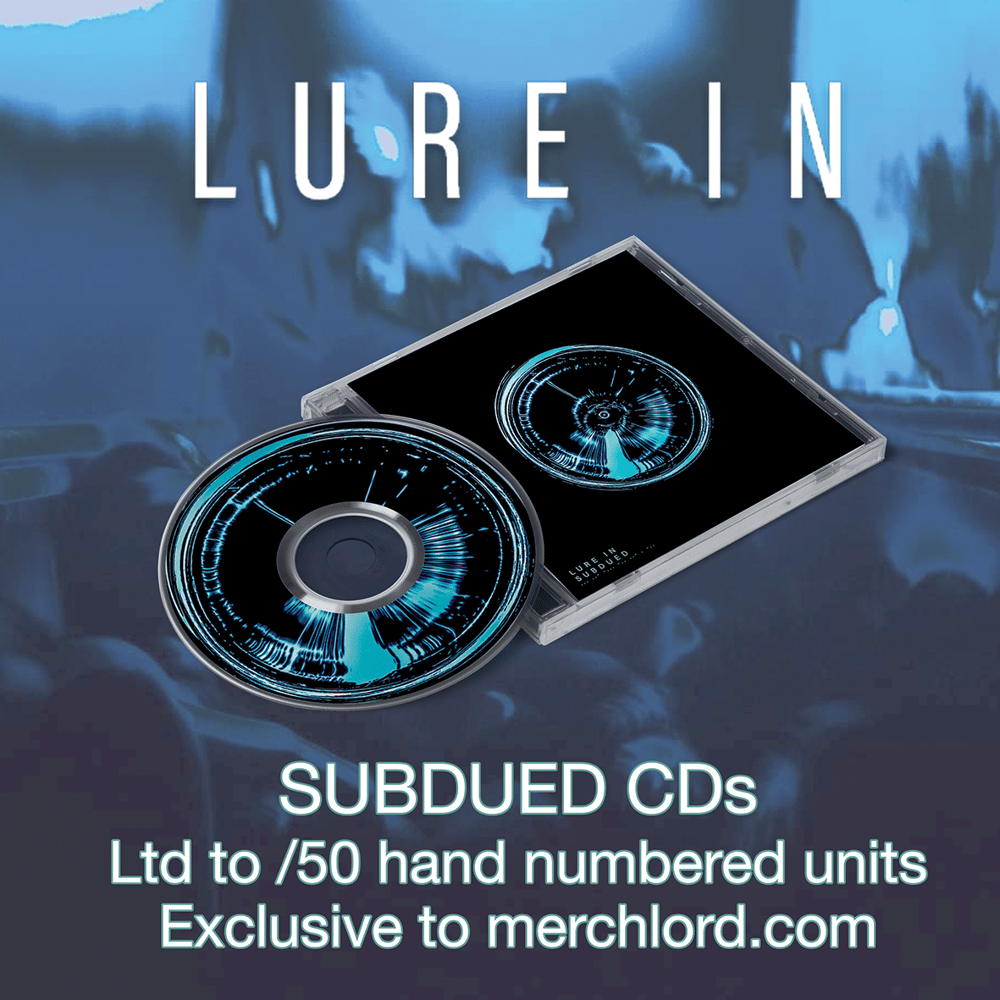 Please note that the production of these CDs is already underway prior to release but will take a week or so to arrive with me due to delays with the supplier before I can ship them. Shipping should begin from May 20th or earlier if all goes to plan. So please note that your order for this CD will not be sent right away. Please be patient.
These are a limited set of /50 hand numbered jewel case CDs for the boys in Lure In for their debut album, Subdued which dropped on the 1st of May.
These won't be around for long so make sure to cop one soon!
Track Listing :
1. Rapture
2. Nightmares
3. Forgiveness
4. Blueprints
5. Saviour
6. Atonement
7. Anarchist
8. Son
9. Declaration
10. Gates
Be sure to follow the band on social media and check out the album at the links below :
Bandcamp -
https://lureinband.bandcamp.com/album/subdued
Spotify -
https://open.spotify.com/album/53M4VkKvd5SnoNEMU9Rtyr?si=bpk9jZcLQ2WGFg160UEyag
All orders will be shipped via Royal Mail 2nd Class in the UK and Standard International for all overseas parcels. I can provide alternative services but you must contact me first to discuss this so I can get a new shipping quote made.
Please note that Merch Lord Distribution does NOT accept any liability for lost or damaged orders and will not process refunds. All orders are packed carefully and sent out in within 4 working days of purchase. I do not have any control over your parcel once it leaves the post office so please understand that is equally frustrating for me when parcels encounter issues on their way to you.
Prices are based on the average packaging and shipping costs using Royal Mail pricing guides.
DAMAGES :
On occasion, CD cases can get cracked and damaged in transit when the shipping services decide to sling it around their depot. I'm afraid I can't do anything about this and it's totally out of my hands.
I always sent CDs in bubble mailers so they have some decent protection but this doesn't always work. I'm not responsible for any damages and can't warrant sending another unit out to you.
My recommendation would be to replace a broken case with a fresh one salvaged from an old cd you have lying around. Apologies that not much else can be done regarding this but please understand my stance as a low profit business on this matter.
Availability
Share