Malign UK - Stand Your Ground - Ltd Edition Cassette /25 *PRE-ORDER*
£

6.50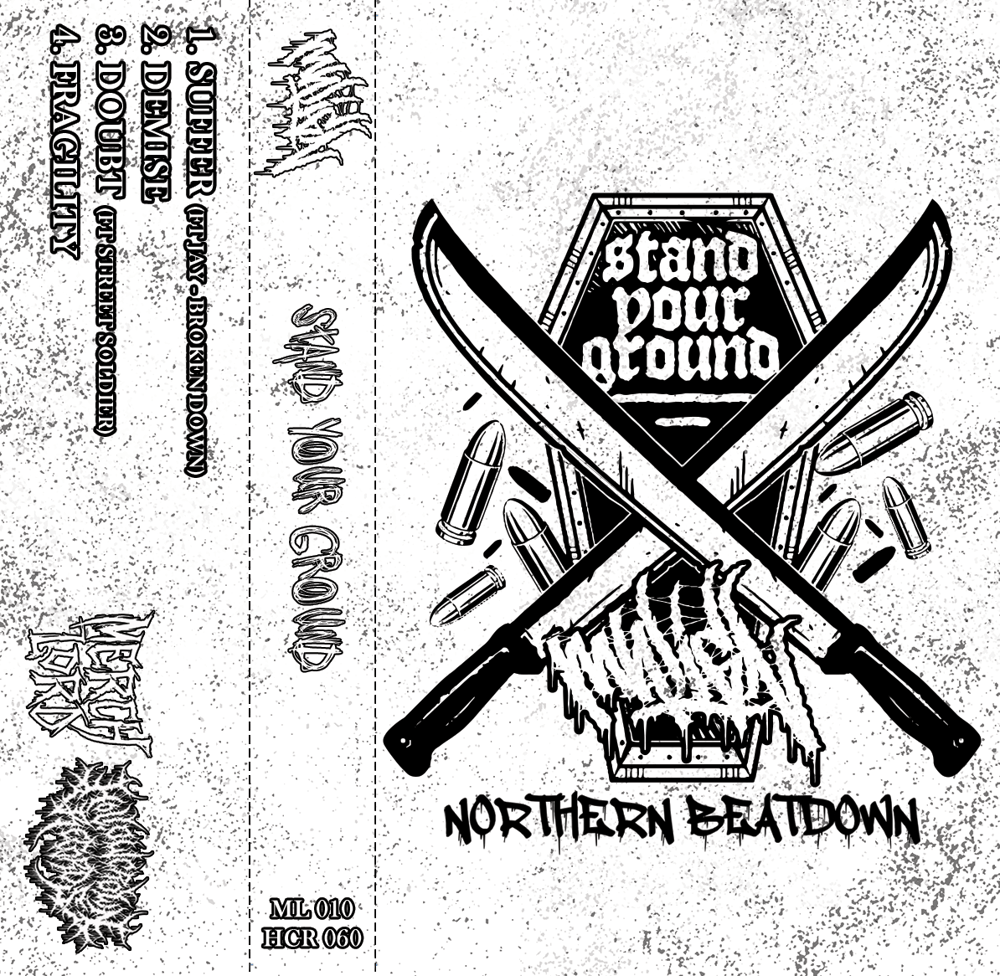 After the awesome success of the prior CDs I did of this release and the increasing interest by fans, I've teamed up with Dan from Hollow Crown Records to release this EP on cassette!
Dan will be doing standard cover versions on his site and I have these brand new alternative cover editions on my site.
These cassettes are strictly limited to /25 hand numbered units and feature a double sided J-card.
**PLEASE NOTE**
This is a pre-order item as the cassettes are taking much longer in production due to delays with covid-19. We expect these to be in hand and shipped before the end of July but will post regular updates on social media if this is not the case.
All orders will be shipped via Royal Mail 2nd Class in the UK and Standard International for all overseas parcels. I can provide alternative services but you must contact me first to discuss this so I can get a new shipping quote made.
Please note that Merch Lord Distribution does NOT accept any liability for lost or damaged orders and will not process refunds. All orders are packed carefully and sent out in within 4 working days of purchase. I do not have any control over your parcel once it leaves the post office so please understand that is equally frustrating for me when parcels encounter issues on their way to you.
Prices are based on the average packaging and shipping costs using Royal Mail pricing guides.
Availability
Share