Old Wharf - Matricide - /50 Jewel Case
£

6.00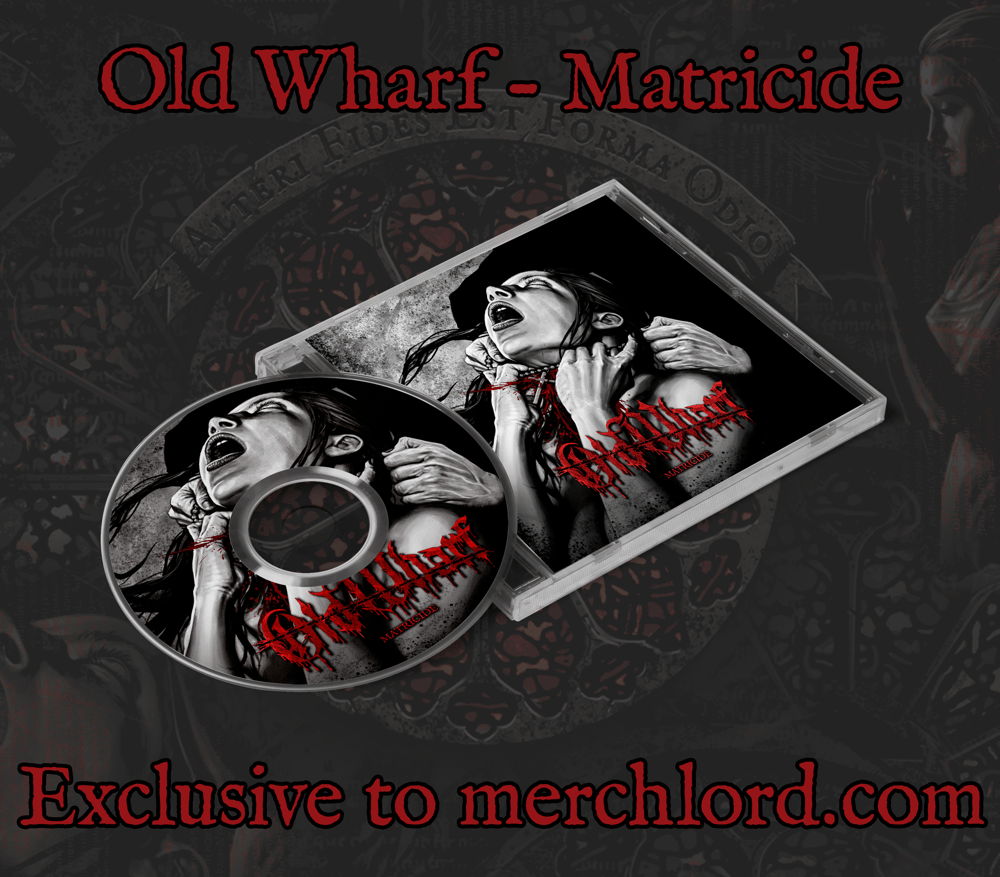 These are a limited set of /50 jewel case CDs for the boys in Old wharf for their upcoming new release, Matricide, which due to release at the end of March.
These won't be around for long so make sure to cop one soon!
Track Listing :
1. Alteri Fides Est Forma Odio
2. Monument Of Waste (Ft Barney Warner Of Replacer)
3. Manufactured Decay
4. Systemic Abuser (Ft Chobba Of Suffer)
5. Death As My Witness
6. Render To Rust (Ft Andi and Josh Of Harlekin)
7. The Fault In Our Design (Ft Daniel Hounslow Of Depravity)
**SHIPPING INFO**
All orders will be shipped via Royal Mail 2nd Class in the UK and Standard International for all overseas parcels. I can provide alternative services but you must contact me first to discuss this so I can get a new shipping quote made.
Please note that Merch Lord Distribution does NOT accept any liability for lost or damaged orders and will not process refunds. All orders are packed carefully and sent out in within 4 working days of purchase. I do not have any control over your parcel once it leaves the post office so please understand that is equally frustrating for me when parcels encounter issues on their way to you.
Please also note that, due to the UK leaving the EU, some parcels entering EU countries from the UK may incur customs charges now. This is not something I am liable for and I have no way to calculate this on my end as it is solely dealt with by your country and the government / customs division there. Make sure to keep this in mind when ordering orders with larger value. In most cases, this should not affect any orders with product values under £25.
Prices are based on the average packaging and shipping costs using Royal Mail pricing guides.
Share